Rent a moving truck or locate a storage unit, apartment, or real-estate attorney/agent.

Hi, I am
Patrick Hill
, owner of
Myrtle Beach Movers Company
Since I am at every jobsite which my service performs, I know how friendly the storage people listed here are, and I know how friendly and knowledgeable the rental-truck people and Realtors are, as well. Our slogan,
"Your rental truck - Our strong backs!"
means that we are the labor loading and unloading the rental trucks. We are the specialists packing the storage units, as well. We trust that you will find these properties clean and safe, and the people fun to know.
We look forward to working with you as you transfer your precious goods into rental trucks and storage facilities. We have performed work at every storage property listed here. Every truck-rental office listed here and every Realtor routinely refers customers to Myrtle Beach Movers. They do it, because of the continued good reports that come back to them. Call me at 843-663-2942. This is not an exhaustive list of our storage, truck friends and Realtors. Also, by using information contained herein you agree to hold this site and MB Movers harmless from any claims arising from the use of these referrals.


Spotlight On...
Uhaul Truck and Trailer Rentals
c/o T-Rex Computers
Village Square Shopping Plaza
3901 N. Kings Hwy Ste. 20B
Myrtle Beach, SC 29577
(843) 626-5235
Chuck Walker, Boss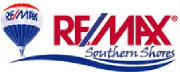 Brandi Minchillo
Real Estate Agent
1107 48th Avenue North Suite 110
Myrtle Beach, SC 29577
Cell: (914) 227-7564
Office: (843) 839-0220
Fax: (843) 839-0300.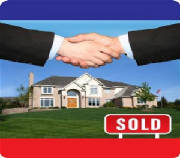 Rose Real Estate
897 Melody Lane
Surfside Beach, SC 29575
---------------------------
Toll Free: (800) 845-6706
Local: (843) 650-9274
Fax: (843) 650-5705